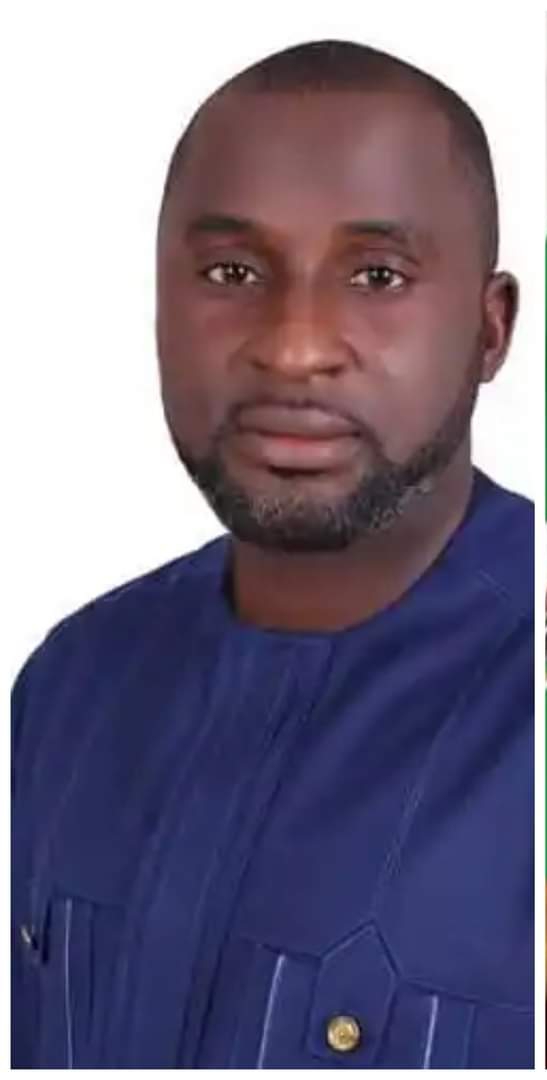 By Ikechukwu Uzor
One of the sad paradoxes of Nigeria's political process today, is the unfortunate believe that politics is an all comers affairs. It shouldn't be. When charlatans are allowed a space in political leadership, they will lower the bar, and amplify the dictum that politics is an end in itself, instead of a means to an end.
When charlatans gets bite of power, character, decency and orderliness are lost because to them, the end justifies the means. Power is so sacrosanct to the wellbeing of the people, hence some level of outstanding qualities and character in leadership is required. On the flip side, those who relies on "might made right" to attain political leadership will bend any rule, subvert procedures to get it by all means.
The foregoing aptly captures the political life, strategies and gimmicks of Amaobi Ogah. Conversely, entrusting political leadership into the hands of political charlatans like Ogah is like giving a knife to a mad man, he will use it to injure others and himself.
Ogah, the Labour Party House of Representatives candidate for Isiukwato/Umunneochi federal constituency, in the February 25, election, is behaving like a bull in a China shop. Like a thug, he has the highest disregard for rule of law, as long as it will not assuage his gullible appetite, he pulls it down.
Shameless, Ogah that was shouting INEC's praises to high heaven, when he was declared the winner of the Reps election in February, is now accusing the Independent National Electoral Commission of bias and underhand deals. Amaobi Ogah has transfered his frustration to INEC for a familiar reason – he had alleged that INEC has compromised the process of challenging his so called victory at the polls and for that reason he has lost faith in the process.
Ogah has moved from bullying and intimidation to accusing everyone during the process. It's clear that his next move might be physical attack on the Judiciary and INEC officials. With this level of frustration, Amaobi Ogah might wake up tomorrow accusing his benefactor for foisting him on the people and thereafter himself for election malpractices.
Ogah, please allow the process run seamlessly. An adult of Ogah's age should know that the Court relies the on strength of facts presented before it. Otherwise, his display of deliberate ignorance would force the believe out of anyone that he is that man who comes to the market with nothing and is ready to burn the investment of others to the ground because he has nothing to lose
Sadly, a fortnight ago, Amaobi Ogah, out of frustration attempted to drag the judiciary to the mud after his attempt to purchase a judgement through the backdoor hit the rock. When this move failed, Amaobi had no better way to vent his frustration, hence he deployed an unethical antics of blackmail and tantrums to mislead unsuspected Nigerians against the judiciary. He failed!
Early this week, Amaobi was dragged to various social media platforms by one Chioma Janey, a shoe vendor known as Chomzy Gold over his refusal to pay for the shoes he bought from her since December 2022, the same time Amaobi was going about campaigning for change in the society.
Chioma had in a post on her Facebook wall lamented that all efforts to get her balance of almost N150,000 from Amaobi failed, hence her decision to drag him out on Facebook. Anyone in Chioma's condition would do the same, if not worse. Ogah should not always cheat his way in his attempt to live a larger than life lifestyle.
Chioma had quoted in her wall: "So during December 2022 period, I sold shoes and clothes worth 623,000 to a customer @Amobi he paid an initial deposit of N500,000 with promise to balance when he receive the shoes and clothes.
He confirmed receipt of the goods after his driver picked up from the park. But as at now he is yet to pay me the balance"
It took the intervention of people of good concience to speak sense into Amaobi to release the balance to the poor shoes vendor.
Controversies and condemnations trailed the ridiculous issue. The shameful act has portrayed not only Amaobi in bad light, it also concretised indelible doubts in the minds of those who were not convinced that the likes of Amaobi can't be trusted with leadership responsibilities ,talk more of representing his people at the House of Representatives.
This alone explains how morally bankrupt Amaobi Ogah, the same man who wants to sit on the affairs of Isiukwator-Imunneochi at the Federal House of Representatives. A man who attempted to take from the poor, can do or say anything to get what he wants.
Regrettably, but not surprisingly, no credible media platform has deemed it necessary to drag characters like Amaobi out for proper public scrutiny.
Isiukwator/Imunneochi must however know the chilling effect and the wrong message this singular act by Amaobi has on them, if characters who by the virtue of their position in the society today will deliberately wanted to take a slice from the little gains of a poor shoes vendor and render her source of livelihood to almost zero, rather than support her business to grow. This is what we are talking about!
How many stories, how many revelations, how many exposés, will it take for the people to ask how do people like Amaobi got nominated by a political party to represent his people. Who would have known about this part of Amaobi, if Chioma had not raised the alarm over his refusal to pay her?
The poor Chioma must not only be commended, she must also be protected against Amaobi's foot soldiers, who will stop at nothing to get back at her.