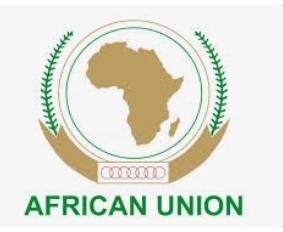 By Tambaya Julius
In a significant move, the African Union (AU) Commission has taken a firm stance by suspending Niger from its pan-African membership until normal constitutional order is reinstated within the country, following a recent military coup.
During its most recent meeting, the Peace and Security Council of the AU Commission addressed the concerning situation in Niger and made the critical decision to suspend Niger's membership in the AU.
The AU's official statement elaborated on this decision, emphasizing that this suspension encompasses all activities, organs, and institutions of the AU until constitutional order is effectively restored in Niger.
This decision is a direct response to the military coup that unfolded on July 26 in Niger, resulting in the removal of the democratically elected President Mohamed Bazoum by a faction of military officers.
The AU's Peace and Security Council reaffirmed its unequivocal condemnation of this coup.
The AU's stance aligns with the efforts of the Economic Community of West African States (ECOWAS), which is committed to the restoration of constitutional order in Niger through diplomatic means.
This solidarity underscores the importance of regional cooperation in addressing such crises.
The AU has made it explicitly clear that external interference by any actor or country outside the African continent in peace and security affairs is unacceptable.
This statement reinforces the continent's commitment to its own sovereignty and the principles outlined in the 1977 OAU Convention for the Elimination of Mercenarism in Africa.
It's essential to note that the Organisation of African Unity (OAU) served as the predecessor to the AU.
This transition reflects the continent's evolving commitment to addressing the challenges of governance, peace, and security collectively.
The AU's message to the military is unambiguous: the supreme interests of Niger and its people must always take precedence.
The military is urged to immediately and unconditionally return to the barracks and adhere to civilian authorities in accordance with Niger's constitution.
The African Union's stance against military coups isn't isolated. It's rooted in deep concern over the resurgence of such coups across the continent.
These coups have been identified as a significant threat to democracy, peace, security, stability, and development in Africa.
The call for the military to respect the constitution serves as a reminder of the importance of democratic principles in the region.