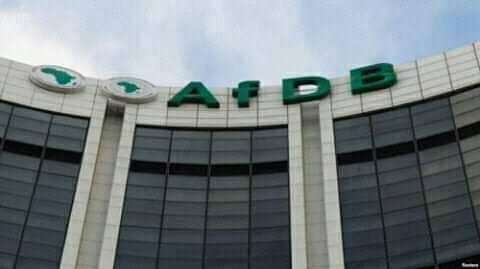 Mozambican Prime Minister Maleiane praises the African Development Bank's unique approach to development and partnership.
AfDB, Libya Collaborate On Food Security
African Development Bank's Unique Approach To Development
Mozambican Prime Minister Adriano Maleiane expressed his enthusiastic support for the African Development Bank's (AfDB) development strategy in Mozambique during a meeting with the Bank's Vice President for Regional Development, Integration, and Business Delivery, Marie-Laure Akin-Olugbade.
Maleiane praised the Bank for its distinct approach to development and partnership, which goes beyond financing to prioritize the human aspect of its initiatives.
Collaborative Support For Mozambique
As part of her six-day official visit to Mozambique, Akin-Olugbade, accompanied by the AfDB's Director General for Southern Africa, Leïla Mokaddem, and Country Manager for Mozambique, Cesar Augusto Mba Abogo, held discussions with development partners and members of the diplomatic corps in Maputo.
Representatives from various organizations, including the World Bank, Agence Française de Développement (AFD), International Fund for Agricultural Development (IFAD), European Union, United Kingdom, Spain, Sweden, KfW, United Nations Office for Project Services (UNOPS), and United States Agency for International Development (USAID), participated in the meeting, emphasizing the collaborative support for Mozambique's development.
Strengthening Economic Reforms And Private Sector Development
The AfDB team also engaged with the Mozambican government and private sector groups.
Their discussions with Economy and Finance Minister Max Elias Tonela centered around the implementation of the recently approved African Development Bank Country Strategy for Mozambique for the period 2023-2028.
Tonela welcomed the country strategy paper, highlighting its alignment with Mozambique's medium and long-term strategies for economic and private sector development.
Both strategies prioritize job creation and sustained social development, which are crucial for the country's positive economic outlook.
Projects Promoting Youth Empowerment And Agricultural Development
During the visit, the AfDB team visited the Agricultural Value-Chain and Youth Empowerment Project, a project funded by the Bank.
This initiative supports young farmers and their communities by providing essential infrastructure for horticulture, irrigation, and livestock-related activities.
Akin-Olugbade emphasized the importance of peace and security for sustainable economic development, stating that addressing conflict and violence is paramount for fostering inclusive growth and sustainable development.
African Development Bank's Role In Regional Development and Fragility
Akin-Olugbade manages the African Development Bank's Regional Development, Integration, and Business Delivery complex, which oversees the Bank's substantial portfolio and lending of $30 billion across its five regional hubs. This complex provides strategic leadership on the Bank's work related to fragility and regional integration.
Mokaddem recognized Mozambique's significant position in the Bank's ongoing innovative initiatives, such as the Security Indexed Investment Bond, the Dakar 2 Food Summit, and the support provided to Zimbabwe's debt arrears clearance through structured dialogue with creditors and development partners, facilitated by Mozambique's former president, Joaquim Chissano.
African Development Bank's Impact in Mozambique
With over 45 years of active engagement in Mozambique, the African Development Bank has invested approximately $3.6 billion in the country. In the past decade alone, the Bank has allocated more than half of this funding.
Mozambique plays a pivotal role in the Bank's flagship initiatives for Africa's transformation, including the Special Agro-Industrial Processing Zones program. The Bank's current country portfolio for Mozambique amounts to $1.21 billion, making it the second-largest in the southern region. It comprises 29 projects spanning the energy, transport, agriculture, social, and economic governance sectors.
As the visit to Mozambique continues, the African Development Bank's Vice President and her team said they are committed to further strengthening their partnership and collaboration with Mozambique for the country's sustainable development.