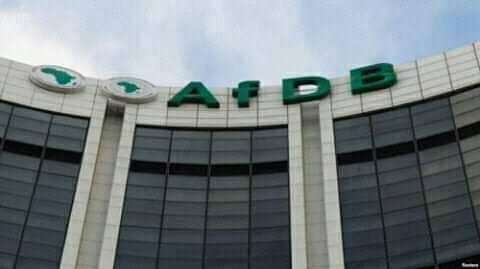 The African Development Bank Group has approved a €400 million credit guarantee to help Côte d'Ivoire mobilize financing for environmental, social, and governance (ESG) projects. Learn how this support will drive sustainable development and diversify sources of funding for the country.
Côte d'Ivoire has taken a significant step towards environmental and social development by establishing an ESG Framework Document.
This document outlines the government's dedication to promoting sustainable practices and strengthening governance in project selection, fund management, evaluation, and monitoring.
Boosting Sustainable Sectors For Development
The €400 million credit guarantee from the African Development Bank will have a far-reaching impact across various sectors of Côte d'Ivoire's economy.
These sectors include sustainable agriculture and agro-industry, water and sanitation, renewable energy, health, affordable housing, education and vocational training, financial inclusion, entrepreneurship, and job creation, especially for youth and women in rural areas.
Minister's Appreciation For AfDB's Support
Adama Coulibaly, the Minister for Economy and Finance of Côte d'Ivoire, expressed his appreciation for the approval of the AfDB Partial Credit Guarantee.
He emphasized that ESG instruments have become an indispensable part of the country's financing strategy.
This support from the African Development Bank enables them to secure attractive, long-term financing in line with their medium-term debt strategy objectives.
African Development Bank's Perspective
Joseph Ribeiro, the African Development Bank Deputy Director General for West Africa, highlighted the significance of the project's approval.
He stressed that it will allow Côte d'Ivoire to implement sustainable and socially responsible projects while diversifying their funding sources.
The initiative aligns with the country's National Development Plan 2021-2025, which enjoys strong support from the African Development Bank Group.
Driving Inclusive And Sustainable Growth
Côte d'Ivoire's National Development Plan 2021-2025 focuses on the structural transformation of the economy while ensuring inclusive and sustainable growth.
The plan includes a series of investment projects and priority programs that reflect the country's commitment to social and environmental objectives.
Medium-Term Debt Management Strategy
The adoption of ESG loans aligns with Côte d'Ivoire's Medium-Term Debt Management Strategy.
This strategy aims to innovate and diversify financing sources for strategic projects with significant social and environmental impacts.
By incorporating ESG principles into their debt management, Côte d'Ivoire reinforces its commitment to sustainable development.
Optimizing Financing Conditions
Ahmed Attout, the African Development Bank acting director for Financial Sector Development, emphasized the effectiveness of the Partial Credit Guarantee instrument.
This operation not only encourages the involvement of commercial banks but also enhances financing conditions for Côte d'Ivoire. It extends the maturity period and offers competitive interest rates, especially during a time when many African countries face challenges in accessing international financial markets.