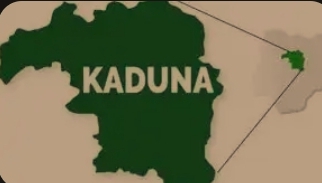 By Israel Bulus, Kaduna
In a bid to uphold the principles of inclusiveness and equitable representation, the Southern Kaduna Renew Hope Movement (SKRHM) has earnestly appealed to President Ahmed Bola Tinubu to consider appointing Dr. Abdulmalik Durunguwa as the successor to Mal. Nasir el-Rufai.
This group, driven by a vision of fostering unity and fair governance, aims to ensure that the Southern Kaduna region plays a pivotal role in the leadership landscape of the nation.
For far too long, the Southern Kaduna region has grappled with the absence of adequate representation in key government positions.
Since the inception of the APC administration in 2015, no individual from this region has been appointed as a minister.
This disparity has resulted in untapped potential and underrepresentation of a region with rich cultural diversity and vibrant communities.
Dr. Abdulmalik Durunguwa, a name synonymous with dedication and contributions to the advancement of the APC-led government in Kaduna state, emerges as a beacon of hope for the Southern Kaduna region.
His instrumental role in the mobilization and growth of the party's influence cannot be overstated.
As a staunch advocate for progress, he has played a vital part in the ascension of the party to power.
The Southern Kaduna Renew Hope Movement highlights the historical agreement that dictates the equitable allocation of key government offices across senatorial zones.
This consensus, forged since the dawn of democracy in 1999, ensures that each zone is aptly represented both at the state and federal levels.
However, this agreement was cast aside during Nasir el-Rufai's eight-year tenure, leading to the sidelining of the Southern Kaduna region.
The essence of the group's plea goes beyond political affiliations; it delves into the essence of unity and cohesive governance.
The call to appoint Dr. Abdulmalik Durunguwa stems from the conviction that, as a united entity, the ruling party can solidify its position and establish an all-encompassing leadership that safeguards and unifies the people of Nigeria.
Dr. Abdulmalik Durunguwa's credentials as an accomplished academician and a seasoned administrator are beyond reproach.
His tenure as the first Executive Secretary of the Kaduna State Emergency Management (SEMA) under Governor Ahmed Makarfi exemplifies his capacity for effective leadership.
Additionally, his journey as a lecturer and a 2023 APC Gubernatorial Aspirant further attests to his unwavering commitment to the betterment of society.
As the present administration demonstrates its commitment to a people-centric government, the Southern Kaduna Renew Hope Movement beseeches President Tinubu to deliberate upon Dr. Abdulmalik Durunguwa's nomination.
This appointment would not only symbolize a step towards inclusivity but also a recognition of the immense potential the Southern Kaduna region has to offer.
The fervent call of the Southern Kaduna Renew Hope Movement resonates as a testament to the aspirations of an entire region.
By considering Dr. Abdulmalik Durunguwa for a significant leadership role, President Tinubu has the opportunity to write a new chapter of unity, fairness, and progress in Nigeria's political landscape.