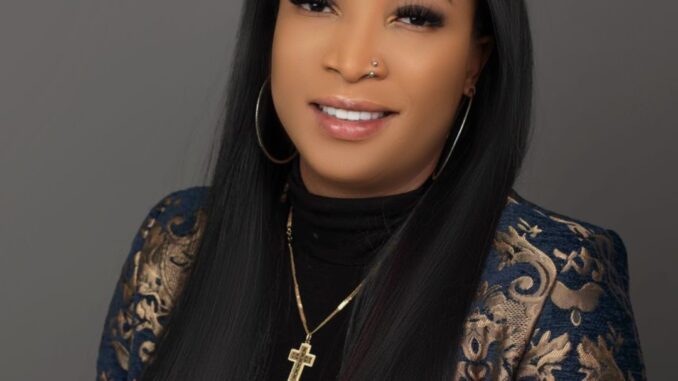 Founder/ CEO of Whisky Mistress and Cellar Stores Adenike Isi Adeeko has
unveiled the grandeur of Cellar Liquor Stores in Abuja described it as a haven for knowledge seekers and enthusiasts alike.
Speaking at the unveiling, Adeeko explained that the architectural brilliance of the store mirrors the treasures that lay within its walls.
He added that every corner of the store exudes an aura of sophistication, beckoning enthusiasts of the art of spirits to explore and indulge.
Adenike Adeeko noted the carefully curated displays showcase an exceptional array of liquors from across the world – rare whiskies that have aged to perfection, velvety-smooth cognacs, and a collection of vintage wines that speak of the passage of time itself. Each bottle, a testament to the dedication of distillers, blenders, and vintners who have mastered their craft.
"Our team of sommeliers and experts stand ready to guide you through the nuances of flavor profiles, the history of distillation, and the art of pairing these exquisite libations with culinary delights. Whether you're an aficionado or a novice, our goal is to enhance your appreciation for the world of spirits.
"Beyond its sumptuous offerings, Cellar Liquor Stores also embodies a commitment to sustainability and responsible consumption. From eco-friendly packaging to initiatives that support local communities, we strive to contribute positively to the environment and society at large.
Inaugurating Cellar Liquor Stores today is a celebration of shared passions and discerning taste. It's a tribute to the legacy of craftsmanship that has evolved over centuries, culminating in the exceptional selection that stands before us.
"As we raise our glasses to this milestone, let us remember that each sip is an homage to the dedication of those who have labored to create these masterpieces.
In conclusion, "I extend my heartfelt gratitude to each of you for gracing this occasion with your presence. Let us revel in the beauty of Cellar Liquor Stores and embrace the opportunities it offers to explore, learn, and elevate our spirits experience", she said.
.