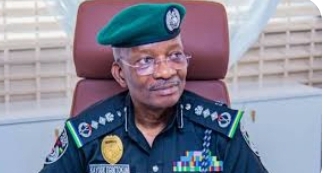 By Tambaya Julius
In a thought-provoking paper delivered at the National Institute for Policy and Strategic Studies, Kuru, Plateau State, Inspector-General of Police (IGP) Olukayode Egbetokun has underscored the pressing need for Nigeria to augment its police force with an additional 190,000 personnel.
This insightful revelation comes in the wake of growing concerns about the country's security challenges and the imperative to enhance law enforcement capabilities.
IGP Egbetokun lamented the inadequacy of personnel within the police force, citing it as a significant obstacle to combating crime effectively.
He emphasized that this scarcity of manpower has hampered the agency's efforts to address various security issues plaguing the nation.
One of the most startling revelations made by the IGP is the striking discrepancy between international standards and Nigeria's current police-citizen ratio.
While the United Nations recommends a ratio of one police personnel to 460 citizens, Nigeria currently operates at a ratio of 1-650.
This stark difference highlights the urgency of addressing this imbalance.
To align with international standards and improve security across Nigeria, the Nigerian Police Force (NPF) must urgently recruit an additional 190,000 personnel.
This move is not just about meeting international benchmarks; it's about securing the nation's future.
IGP Egbetokun also drew attention to the critical link between effective policing and the government's industrialization agenda.
He warned that without a well-policed environment, the government's aspirations for industrial growth may remain unattainable.
The lack of adequate manpower and the resulting low police presence could expose industrial sites to criminal activities, impeding economic progress.
Beyond crime prevention, the deficiency in police personnel also poses a threat to safeguarding Nigeria's critical infrastructure.
Vital installations and facilities require vigilant protection, and the current manpower constraints undermine the ability of the Nigerian police to fulfill this crucial duty.
This revelation by IGP Egbetokun was part of the discussions during Security Studies Week, an event dedicated to in-depth research on vital security matters.
Hosted by the Inspector-General of Police, the event explores the role of the police in addressing three pivotal issues: industrialization, energy security, and climate change.
IGP Egbetokun's compelling presentation serves as a clarion call for urgent action.