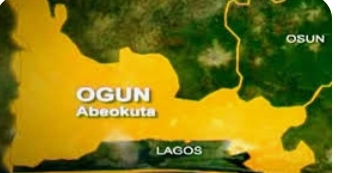 The situation at the Ijebu East Local Government headquarters in Ogun State has taken a dramatic turn with the involvement of armed policemen.
This development comes in the midst of a heated dispute between the local council's chairman, Wale Adedayo, and Governor Dapo Abiodun over the allocation of federal revenue to the state's local councils.
Adedayo, a prominent journalist, was not present at the office when the police officers arrived.
However, he swiftly alerted the public to their presence and their mission via a Facebook post on Thursday.
Describing the police action as a "desperation" to impeach him and invade the peaceful Ogbere community, Adedayo emphasized his commitment to improving the land, stating, "You can kill the body, but not the spirit of Wale Adedayo."
Adedayo's courage in highlighting the denial of statutory funds to the state's 20 local councils since 2021 has put Governor Dapo Abiodun on the defensive.
The governor contends that the state has been augmenting the finances of the councils rather than hijacking them, as alleged by Adedayo.
In a letter addressed to the All Progressives Congress (APC) leader and former governor of the state, Aremo Segun Osoba, Adedayo accused Governor Abiodun of habitually withholding federal allocations and ecological funds earmarked for the 20 LGAs.
He also urged the elder statesman to intervene and help put an end to the alleged stifling of the councils since 2021.
In a surprising turn of events, Adedayo and 19 other council chairmen went to meet Governor Dapo Abiodun on Tuesday night.
In a show of humility, they prostrated before him to seek forgiveness.
Led by the ALGON chairman in the state, Emilola-Gazal, the council chairmen appealed to Governor Abiodun, acknowledging him as the father of all in the state.
They expressed their sincere remorse and begged for his forgiveness on behalf of all, with special emphasis on Wale Adedayo.
This recent development brings a twist to the ongoing dispute and raises questions about the future of local governance in Ogun State.