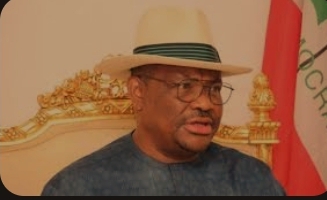 By Tambaya Julius
Nyesom Wike, the recently inaugurated Minister of the Federal Capital Territory, Abuja, has embarked on a mission to restore the city's master plan, promising to take down buildings that disrupt its harmonious layout.
As he assumes office and takes his oath, he emphatically asserts his commitment to this cause.
Wike's determination to maintain the sanctity of Abuja's master plan is unwavering.
He issues a stern warning to those responsible for distorting it, declaring that there will be no leniency.
Referring to unauthorized constructions, he firmly states, "If you know you've built where you are not supposed to build, it will go down."
He encourages citizens to embrace a sense of responsibility, emphasizing that one can be a minister anywhere or an ambassador, but unauthorized developments will not be tolerated.
In a move to eradicate land racketeering, Wike assures the public that this era is coming to an end.
His commitment to ending this detrimental practice is resolute, sending a clear message to those engaged in such activities.
Land speculators who have held onto Certificates of Ownership without developing the land are not exempt from his scrutiny.
"Sorry, your land is gone," Wike affirms, demonstrating his intent to rectify the situation.
Before taking office, Minister Wike had expressed his gratitude to President Bola Tinubu for appointing him to this vital role.
He reassured the President that his faith in him would not be in vain, highlighting his determination to bring about positive change and uphold the integrity of Abuja's master plan.