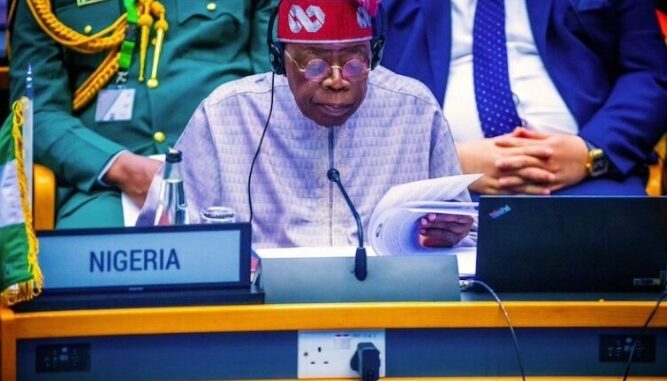 By Tambaya Julius
President Bola Ahmed Tinubu, a visionary leader, recently hosted a delegation from Google (West Africa) led by Olumide Balogun, its Director, reinforcing the significance of harnessing digital technology for Nigeria's socio-economic progress.
Elevating Nigeria's Socio-Economic Landscape Through Digital Innovation
President Tinubu's administration has set its sights on leveraging digital technology to catalyze Nigeria's long-awaited socio-economic transformation.
The strategic alignment of education and technology, he affirms, is pivotal to uplift the lives of Nigerian citizens.
Addressing the delegation, President Tinubu passionately stated, "Our youths represent over 65% of the yearning development age in Nigeria.
Education is our most potent weapon against poverty, and we're committed to its advancement.
The future lies in the digital economy and telecommunications, realms where Nigeria is poised to excel."
This enthusiastic drive for youth empowerment underscores the administration's determination to forge a prosperous future.
Recognizing the transformative potential of data, President Tinubu urged Google to collaborate with the government in enhancing public service delivery through data utilization.
"The authentication of transaction integrity across the country to serve over 200 million people is no trivial task," he emphasized, highlighting the gravity of this endeavor.
To fuel his transformative agenda, President Tinubu is committed to involving more young minds in his administration.
He extended a heartfelt invitation to Google, urging the tech giant to play a frontline role in shaping Nigeria's developmental journey.
He also stressed the need to harness the potential of Artificial Intelligence (AI) and Quantum Computing, emphasizing that growth is an incremental process.
In a light-hearted moment, President Tinubu quipped, "Let me have breakfast before dinner," illustrating his pragmatic approach to tackling challenges and his readiness to pace progress effectively.
Mr. Olumide Balogun, Director of Google West Africa, reiterated Google's unwavering commitment to supporting Nigeria's commendable efforts through modern digital technology deployment.
Mr. Balogun underscored the potential of data technology in boosting business efficiency and productivity.
Google's commitment materializes in a N1.2 billion grant to Nigeria, along with plans to empower 20,000 women and children with essential digital skills, paving the way for new job opportunities in the digital sector.
President Tinubu's visionary leadership, coupled with Google's resolute partnership, is poised to usher Nigeria into a new era of socio-economic advancement.