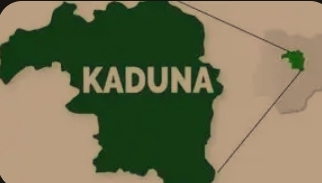 In response to growing concerns about the representation and governance quality in Kaduna, the Kaduna Concerned Progressive Citizens (KCPC) have come forward with an urgent appeal to President Bola Ahmed Tinubu.
The group urges the replacement of former Kaduna Governor, Mal. Nasir El-Rufai, with the experienced former lawmaker, Senator Shehu Sani.
The KCPC emphasizes the importance of capacity and competency in top-level governance, highlighting Senator Sani's remarkable track record.
Amidst the recent developments in Nigeria's political landscape, the Senate approved 45 out of the 48 ministerial nominees submitted by President Bola Tinubu.
However, El-Rufai, along with nominees Stella Okotete and Danladi Abubakar, remained unconfirmed due to pending security clearance.
Notably, El-Rufai had engaged in discussions with President Tinubu at the presidential villa in Abuja, revealing his desire to step away from a ministerial role and focus on academic pursuits.
The group's press statement, articulated by Comrade Samaila Ahmed Kudan, underscores their firm stance on the need for a capable replacement.
KCPC appeals to President Tinubu to consider Senator Shehu Sani as the prime candidate to take over from El-Rufai.
Drawing attention to Senator Sani's history as a voice for the masses and a dedicated human rights activist during his tenure in the 8th Senate, the group highlights his potential to bring dynamic change to Kaduna's governance.
The sentiment resonating within the group is echoed in their words: "Although we lack personal ties with Senator Shehu Sani, we firmly believe in his potential to champion the rights of the masses.
His invaluable contributions during his service in the 8th Senate attest to his commitment."
Additionally, they emphasize the significance of a robust cabinet with figures possessing grassroots and international influence, essential for garnering support for Tinubu's administration.
This call to action also presents an opportunity for KCPC to express gratitude to President Tinubu for his previous appointments, notably those of service chiefs, including their fellow citizen as Chief of Defence Staff.
By advocating for a leadership change that aligns with the principles of capacity and representation, the group showcases their dedication to enhancing the governance of Kaduna and Nigeria as a whole.
Sen. Shehu Sani's impressive track record and his potential to bring about transformative change, this call to action strives to shape Kaduna's future on the foundation of capacity and competence.