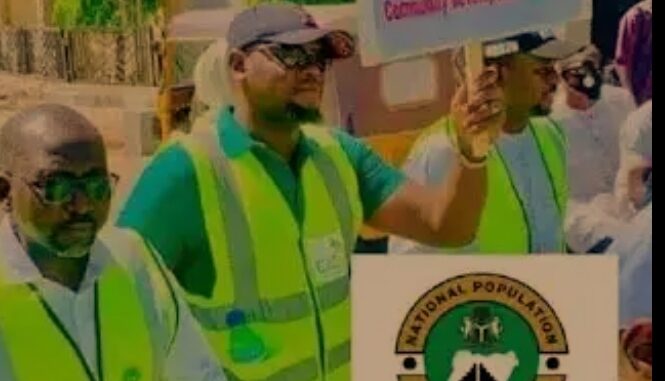 By Tambaya Julius
In a significant development, the National Population Commission (NPC) has announced the forthcoming census scheduled for November 2023.
Dear Esteemed Members of the Census Adhoc Staff,
We trust this notification finds you in good health. We are excited to apprise you of the ongoing review of the Census Adhoc Staff Applicants List.
This review holds paramount importance as we endeavor to shortlist candidates for key roles in the census process.
As valued contributors to the Census Adhoc Staff, we kindly seek your cooperation in staying attuned to this vital review phase.
It is worth noting that we will leverage this opportunity to include pending and approved applicants who may have been inadvertently omitted from the initial list.
Your active participation is of utmost significance, as it will facilitate the selection of the most competent individuals who will advance in the recruitment journey.
Here are the salient points you need to be mindful of in relation to this review:
1. Review Objective:
The core aim of this review is to meticulously evaluate candidates' qualifications, experience, and suitability for the Census Adhoc Staff roles.
2. Assessment Criteria:
Candidates' academic backgrounds, pertinent skill sets, prior work experience, and any additional requisites stipulated in the job description will be assessed.
Our objective is to identify candidates who possess the requisite competencies and capabilities to excel in their assigned roles.
3. Emphasis on Fairness and Diversity:
The review process will be executed with the utmost fairness and a firm commitment to diversity and inclusivity.
We encourage you to approach this evaluation with an unbiased mindset, refraining from any preconceived notions that could potentially affect the decision-making process.
4. Upholding Confidentiality:
As esteemed members of the Census Adhoc Staff, it is imperative to reiterate the confidential nature of this review.
Safeguarding the confidentiality of applicants' information is of paramount importance.
Unauthorized sharing of this information with external parties must be strictly avoided.
5. Review Timeline:
We anticipate the review to conclude by [insert deadline date].
Subsequent to the review, a shortlist of candidates will be meticulously curated, and the ensuing steps will be executed accordingly.
We extend our sincere gratitude for your active engagement in this pivotal review process.
Your adept insights and expertise will undoubtedly play a pivotal role in forming a proficient and dedicated Census Adhoc Staff unit.
Together, we are poised to play a decisive role in ensuring the precision and dependability of data collection for the impending census.
Should any queries arise or further information be required concerning the review process, we encourage you to promptly liaise with the designated contact within our HR department.
We wholeheartedly acknowledge your unwavering commitment and dedication towards the triumph of the Census Adhoc Staff initiative.
Your contributions remain invaluable and deeply appreciated.