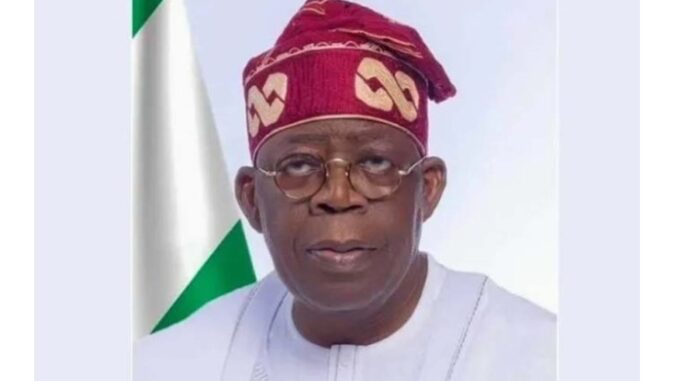 In the spotlight of the 2023 International Youth Day (IYD), President Bola Tinubu renews his administration's unwavering dedication to fostering substantial opportunities for the vibrant Nigerian youth.
Amidst the panorama of job creation, educational enrichment, skill honing, digital breakthroughs, financial technology, and the revitalization of youth involvement in governance, President Tinubu articulates that the empowerment of the youth remains a cornerstone of the comprehensive reforms unfolding across diverse sectors.
This concerted effort aims to cultivate an ecosystem where Nigerian youngsters can flourish, actively contributing to the nation's progress and evolution.
In a nod to the global surge in technology-driven pursuits by young Nigerians, President Tinubu vows to uphold his campaign commitment of generating a robust one million novel job openings within the digital economy.
This strategic initiative stands as a testimony to his commitment towards their upward mobility and broader economic advancement.
Guided by the age-old adage of "to whom much is given, much is expected," the President's steadfast focus on delivering palpable results remains unshaken.
Recognized as catalysts for transformative change, President Tinubu urges the youth to take up the mantle of national advancement, unity, and holistic prosperity, echoing throughout our cherished nation.
In synchrony with this year's theme: "Green Skills for Youth Pioneering a Sustainable Globe," the President passionately entreats young Nigerians to spearhead initiatives aimed at realizing the zenith of sustainable growth.
This pursuit aligns seamlessly with his vision of nurturing green employment avenues and championing renewable energy solutions, thus ingraining them as vital components within Nigeria's existing and future energy matrix.
On this celebratory International Youth Day, the President offers an unswerving commitment to continuous engagement and attentive listening, driven by an earnest aspiration to enact their pertinent and visionary insights.
Showcasing his dedication to proactive participation, President Tinubu points to the enactment of The Student Loan Act and the provision of transportation to Student Bodies in Universities, Polytechnics, and Colleges of Education nationwide, as tangible evidences of his administration's responsiveness.
In closing, the President warmly extends his felicitations to all Nigerian Youth, marking this festive International Youth Day celebration with boundless enthusiasm.