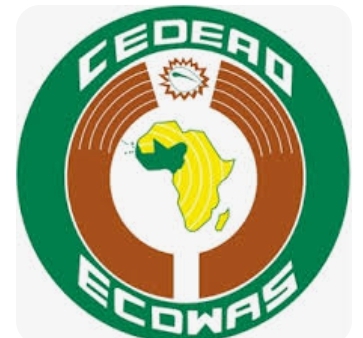 In light of the impending ECOWAS deadline, the Alumni Association of the National Institute (AANI) stresses the importance of measured responses and strategic decisions in addressing the military takeover in Niger Republic.
While AANI fully supports ECOWAS' commitment to restoring democracy, it is imperative to consider the broader ramifications of any actions taken.
The significance of immediate and long-term consequences on the people of Niger Republic and the wider West African sub-region cannot be understated.
Central to achieving lasting peace and stability in the region is addressing the root causes of the political turmoil in Niger Republic and reinforcing the country's democratic institutions.
Instead of rushing into military intervention, AANI advocates for the adoption of alternative approaches, including diplomatic negotiations and targeted economic sanctions.
These non-military methods are more likely to yield a peaceful resolution and a swift return to democratic governance.
Immediate military action by ECOWAS could inadvertently escalate the existing crisis into a full-blown humanitarian catastrophe.
Furthermore, it has the potential to exacerbate security challenges within the West African sub-region, particularly in the already precarious Lake Chad area.
This might attract additional armed groups and external actors, thereby amplifying the security concerns and intensifying an already complex situation.
To counter this, emphasis should be placed on seeking diplomatic and peaceful avenues to resolve the political deadlock.
ECOWAS must redouble its diplomatic efforts to encourage the military leadership in Niger to cede power, allowing the legitimately elected government to resume office.
By eschewing military intervention, ECOWAS can exhibit its dedication to resolving conflicts through peaceful means and sustaining regional stability.
AANI firmly believes that securing enduring solutions to Niger Republic's political crisis hinges on safeguarding the well-being of its citizens and upholding democratic principles, human rights, and regional cooperation within ECOWAS.
Only through peaceful dialogue can ECOWAS ensure a sustainable and prosperous future for both Niger Republic's populace and the broader West African community.
The Alumni Association of the National Institute of Nigeria (AANI) stands as a collective of graduates from the Senior Executive Course (SEC) of the National Institute for Policy and Strategic Studies (NIPSS) Kuru.
As alumni of NIPSS, AANI holds a pivotal role in shaping policies and strategies that contribute to societal advancement.
With its network of highly skilled professionals from diverse fields, AANI promotes collaboration to address key challenges in the nation, providing valuable insights and expertise to shape effective policies that foster social, economic, and political growth.
Leveraging the wisdom and competence of its members, AANI serves as a significant platform for informed leadership and strategic contemplation, facilitating engagement among government bodies, academia, and private sectors.
This synergy empowers AANI to advocate for evidence-based policies and initiatives that culminate in sustainable development and positive transformation within Nigerian society.
Through unwavering dedication and a commitment to excellence, AANI remains a dynamic force in propelling the nation's advancement and nurturing a brighter future for all its citizens.
Brigadier General Sani Kukasheka Usman (rtd) mni fnipr fapra fnarc FIOARM fspsp
Sarkin Yakin Kanwan Katsina
AANI National Publicity Secretary
Abuja.