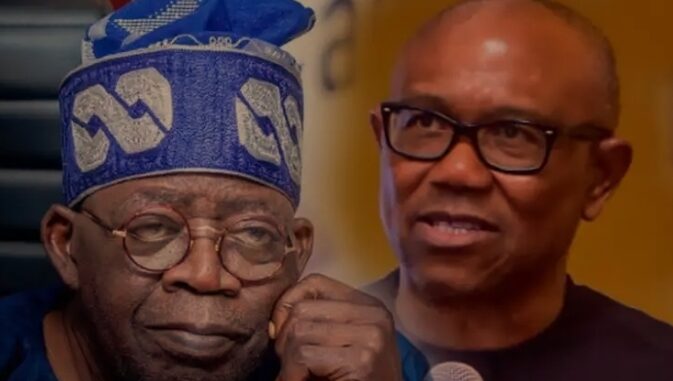 The political landscape of Nigeria witnesses a seismic shift as the Presidential Election Petition Tribunal, under the leadership of Justice Haruna Simon Tsammani, delivered a momentous ruling on September 6, 2023.
This ruling redefines the criteria for presidential victory, leaving a profound impact on the nation's democratic processes.
Under the bright light of scrutiny, Justice Tsammani declared that there is no special status attached to the Federal Capital Territory (FCT), asserting its equality with every other state in Nigeria.
This declaration dismantles the previously held notion that candidates must attain 25% of the votes in the FCT to clinch the presidency.
This historic judgment was the culmination of a petition filed by the Labour Party and its presidential candidate, Peter Obi.
They contested the electoral victory of President Bola Tinubu, arguing that he should be disqualified from the presidency due to his failure to secure 25% of the votes cast in the FCT.
The reverberations of this verdict extend far beyond this specific case.
The recalibration of electoral criteria signifies a significant shift in the dynamics of Nigerian politics.
As we delve deeper into the implications of this ruling, it becomes evident that Nigeria's democracy is on the cusp of transformation.
With the FCT's vote threshold eliminated, presidential candidates are no longer burdened by the imperative of securing a specific percentage in the nation's capital.
This levels the playing field and promotes a more equitable electoral process.
The removal of the 25% FCT vote requirement fosters enhanced political participation.
As presidential aspirants redirect their campaign strategies, they will focus on nationwide appeal rather than a concentrated effort in a single region.
This historic ruling ensures that every Nigerian's voice, regardless of their geographical location, carries equal weight in the electoral process.
It reinforces the principle of "one person, one vote" and strengthens the foundations of representative democracy.
Nigeria's democracy stands to gain strength from this ruling.
By removing regional constraints, the nation is poised to experience a more robust and inclusive democratic culture.