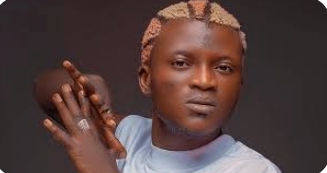 In the ever-evolving world of Nigerian music, one name has been making headlines and stirring controversy – Habeeb Okikiola, popularly known as Portable.
In a bold declaration, Portable proclaims himself to be a force to be reckoned with, even surpassing the prestigious Headies Awards.
Join us on a journey through the life and mindset of this rising star as he paves his unique path towards greatness.
Portable's rise to fame hasn't been without its fair share of challenges.
His clash with the Headies Awards organizers last year left a mark, as they removed his nomination.
However, instead of dwelling on setbacks, Portable has his sights set higher – on the coveted Grammy Awards.
In his candid statement, Portable acknowledges that he once mistakenly assumed that everyone supported him as fervently as he supported them.
He has since learned the power of rejecting negative energy and embracing self-belief.
He passionately advocates that success should never require begging; it's a unique journey that each individual must navigate in their own way.
"Zazuu, nobody failed me; I failed myself by thinking everybody was for me as much as I was for them.
Say no to bad energy, Star. Don't beg to shine; life is as Portable as Kogbagidi.
IKA OF AFRICA, I'm bigger than the Headies – you dey whine, Zazuu.
Oshima Gba Grammy.
Nothing we want wey God never do. Alhamdulilah," proudly declared Portable.