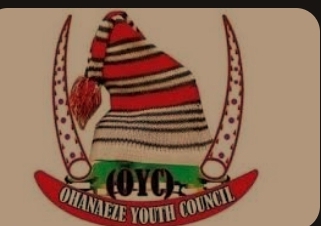 In the midst of escalating political turmoil, insecurity, and a wave of politically motivated violence in Imo State, Nigeria, the Ohanaeze Youth Council (OYC) stands firm, urging respected religious leaders to break their silence and lend their influential voices to address the crisis.
As Imo State grapples with political killings, insecurity, and executive lawlessness, the OYC questions the silence of prominent religious leaders in the face of these grave challenges.
The group expresses deep concern over their reticence, especially regarding the unlawful detention of Nonsonkwa, which was followed by his belated release.
The OYC emphasizes that the silence of these religious leaders has allowed the current administration, led by Gov. Hope Uzodinma, to perpetuate repression, impunity, police brutality, detention, and even killings without restraint.
The group believes that these leaders should have openly rebuked or cautioned Gov. Hope Uzodinma against his actions.
It questions whether their silence indicates a willingness to cooperate with a government that has been accused of infringing on the rights and freedom of the Imo people.
The OYC references an interview with Asari Dokubo, who claimed to have been engaged by the Imo State government for private security operations.
This revelation aligns with Nonsonkwa's earlier video, which led to a petition against him by the government.
It emphasizes that such actions by the government are unprecedented and indicate a clampdown on dissenting voices.
The previous political clashes in Imo State, where individuals like Hon. Ikeagwuonu Ikenga Ugochinyere faced persecution but ultimately prevailed.
It suggests that Nonsonkwa's case is part of a broader pattern of suppressing dissent in the state.
The OYC questions why the Catholic institution, which employed Nonsonkwa, would insist that he apologize to Gov. Hope Uzodinma before his release.
It highlights the role of Owerri archdiocese and specific religious figures in delaying Nonsonkwa's release due to disagreements over an apology.