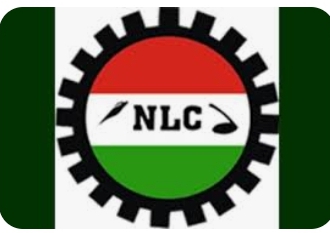 In a significant move that captured national attention, the Nigeria Labour Congress (NLC) successfully concluded its two-day warning strike, urging workers to return to their duties.
This strike, which took place on Tuesday and Wednesday, was in response to the government's recent removal of petrol subsidies and the subsequent call for relief measures.
In this comprehensive article, we delve into the strike's implications, the demands placed on the government, and the resounding message it conveyed.
Under the leadership of Mr. Joe Ajaero, the NLC President, the labor force of Nigeria united in a remarkable show of solidarity.
The strike, which affected economic and commercial activities across various states, was a powerful statement of the workers' resolve.
However, it's worth noting that some regions, such as Lagos, chose to disregard the strike call.
At the heart of the strike was the demand for the government to roll out relief measures following the petrol subsidy removal.
This demand reflected the concerns of the working population, as they sought to mitigate the potential economic impact of this policy change.
Mr. Ajaero commended the unwavering commitment of all participants, emphasizing that significant strides were made towards the goals set by the National Executive Council.
The government's response was notable, indicating that the united message from the NLC had been received loud and clear.
As the strike officially concluded at the stroke of midnight, Mr. Ajaero urged all workers to return to work in line with the initial agreement.
However, he also underscored the importance of maintaining their steadfast resolve should the government fail to address their demands adequately.
The same passion and determination exhibited during this warning strike could fuel an indefinite nationwide strike if necessary.
In closing, Mr. Ajaero expressed deep appreciation for the unwavering support and active participation of all affiliates, state councils, and esteemed members during the two-day nationwide warning strike.
He reiterated the NLC's dedication to the welfare of Nigerian citizens and their commitment to upholding established statutes.