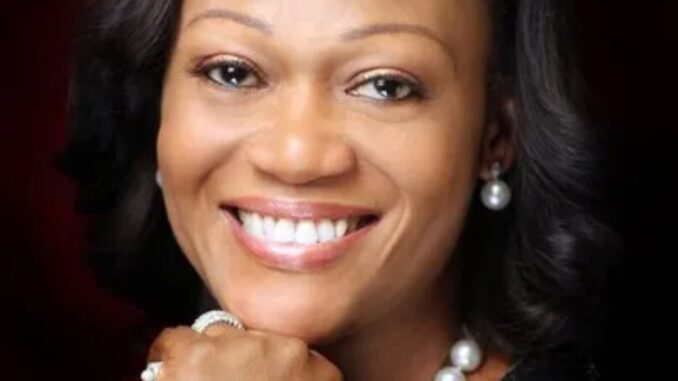 Nigeria's Super Falcons are set to embark on their journey to the 2023 FIFA Women's World Cup but a dinner has been organised in their honour with first lady Oluremi Tinubu is billed to attend.
Oluremi Tinubu, the esteemed first lady of Nigeria, has confirmed her attendance at the farewell dinner specially organized for the Super Falcons.
The event will take place at the esteemed Transcorp Hilton Hotel in Abuja on an unforgettable Saturday evening.
This farewell dinner holds immense significance as it serves as a heartfelt send-off for the World Cup-bound Super Falcons. The dinner promises to be a grand affair, attracting influential football stakeholders and esteemed dignitaries from various spheres.
As anticipation builds for the highly anticipated 2023 FIFA Women's World Cup, the Super Falcons will embark on a training tour in Brisbane, Australia. Departing on Sunday, the team, led by Randy Waldrum, will spend a valuable 15 days in Brisbane to fine-tune their skills and strategies before the commencement of the tournament.
Group B poses a formidable challenge for the nine-time African champions. The Super Falcons will face three formidable opponents in their quest for World Cup glory. Their opening match on July 21 will be against none other than the Olympic champions, Canada. This thrilling clash will unfold at Melbourne's Rectangular Stadium, offering a spectacular display of talent and determination.
The journey for the Super Falcons continues as they square off against the co-hosts, Australia, on July 27. The clash will take place at the illustrious Lang Park in Brisbane, adding an extra layer of excitement and fervor to the encounter. Expect an intense battle as both teams vie for victory.
The final group stage match for the Super Falcons will see them face the Republic of Ireland on July 31, once again at the renowned Lang Park in Brisbane. This match is poised to be a thrilling spectacle, as the Nigerian team aims to showcase their prowess and secure their place in the knockout stages.
With the Super Falcons' eyes firmly set on success, the farewell dinner serves as a poignant reminder of the immense support and well wishes they carry with them. Nigeria's first lady, Oluremi Tinubu, gracing the event elevates its significance and further demonstrates the nation's unwavering support for its formidable football representatives.
As the Super Falcons bid farewell and embark on their journey to Australia, the farewell dinner at the Transcorp Hilton Hotel will provide a touching moment of unity and celebration.
It symbolizes the nation's collective pride and confidence in their beloved team. The event also offers an opportunity for stakeholders, dignitaries, and football enthusiasts to come together, share their encouragement, and extend their best wishes to the Super Falcons.