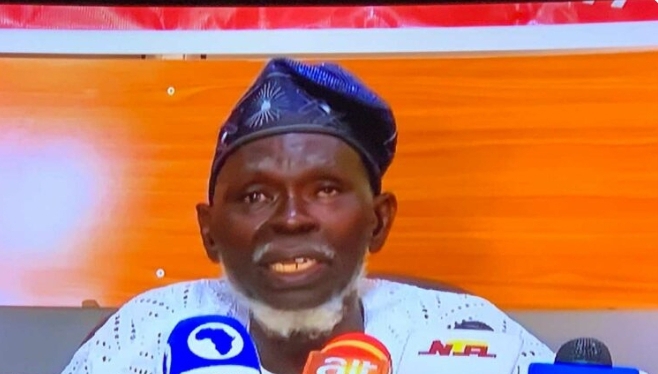 In a significant turn of events within the Labour Party (LP), Lamidi Apapa, the National Chairman, has firmly stated that only candidates endorsed by him will be eligible to participate in the forthcoming governorship elections slated for November 11 in Kogi, Bayelsa, and Imo.
This declaration was emphatically made during a press conference held on Thursday in Abuja.
Apapa's announcement came following the pivotal ruling by the Court of Appeal in Owerri, affirming his position as the legitimate National Chairman of the LP.
The court's decision resulted in the removal of the Julius Abure-led faction, compelling the Independent National Electoral Commission (INEC) to officially recognize the governorship candidates put forth by Apapa's faction for the impending elections.
Apapa shed light on the timeline of events that led to this point, saying, "On April 5, the FCT High court issued a restraining order against Abure and others, preventing them from assuming the roles of national officers of the party.
Consequently, the party appointed Deputy National Chairman Alhaji Lamidi Apapa as the acting national chairman in accordance with our constitution."
Continuing, Apapa elaborated, "In response to this, our party, under my leadership, communicated with INEC, necessitating a change in the primary election date initially set by Abure for April 15.
Despite being under a restraining order, Abure proceeded with conducting his primaries in Imo, Kogi, and Bayelsa on those dates."
"In contrast," he emphasized, "my faction conducted primaries on April 16, effectively leading to two sets of primaries organized by the LP in these states."
The situation escalated when a candidate who had participated in Abure's primary challenged the legitimacy of my candidate in court, asserting that Abure's candidates were the genuine contenders.
Apapa clarified, "This case was vigorously defended, resulting in the Federal High Court, Owerri Division, affirming the primaries conducted under my leadership as the authentic ones.
This decision was reached considering Abure's violation of the restraining order when screening candidates and conducting his primaries."
Apapa underscored that the Federal High Court recognized him as the rightful Chairman of the party.
However, dissatisfaction with this judgment prompted Abure's candidates, including the primary winner, to appeal the case to the Court of Appeal.
Apapa pointed out, "The Court of Appeal has also upheld the Federal High Court's verdict, reiterating that Abure's actions were contemptuous as he had violated the restraining order while conducting those primaries.
It's crucial to note that this restraining order remains in effect even as this judgment is delivered."
This recent turn of events solidifies Lamidi Apapa's leadership within the Labour Party, ensuring that only candidates he endorses will contend in the upcoming elections, marking a significant chapter in LP's journey towards the polls.