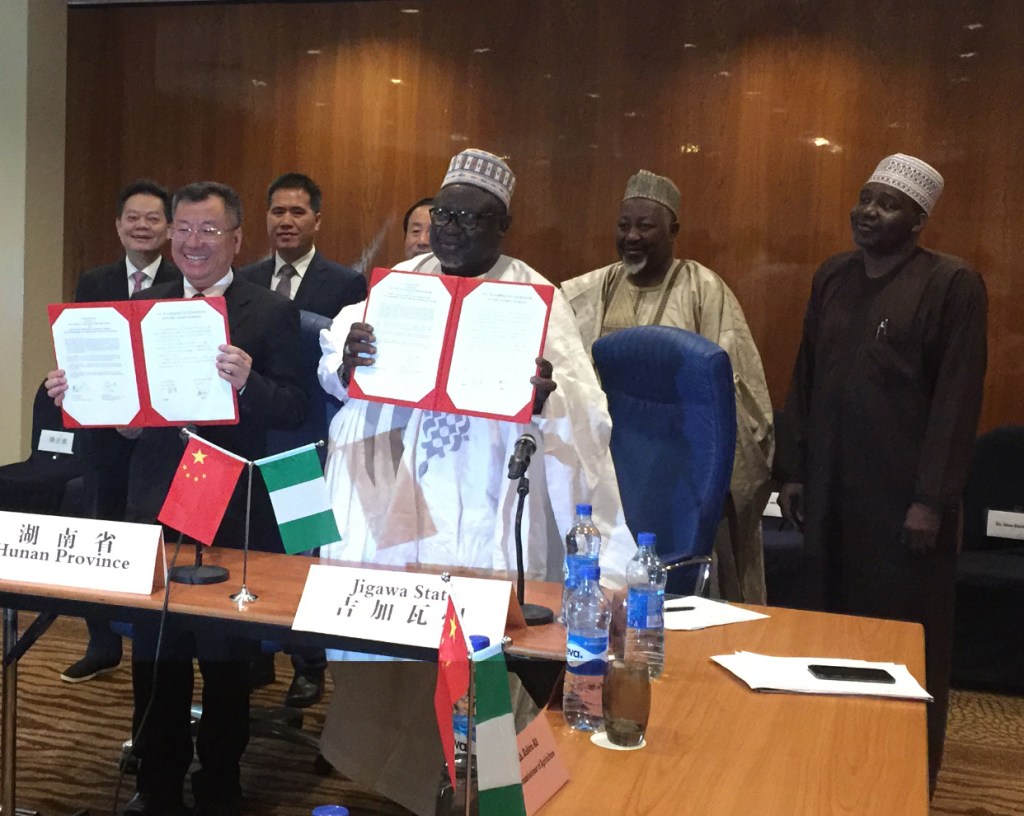 Jigawa state and Zindar state of Nigeria republic have signed a memorandum of understanding for partnership in monitoring and management of cattles and Pastoralists movement across their borders.
The MOU was signed by the governor's of the two state at the end of three days workshops organized for the stakeholders in the implementation of the MOU held in Dutse capital, Jigawa state.
In his speech the Jigawa state Governor Malam Umar Namadi said, the process was started about four years ago, with aims of finding lasting solution to the perennial Pastoralists farmers clash around the boarders of the two countries.
The Governor who was represent by his deputy Engr Aminu Usman added that, the MOU will help iin creating awerenes and engaging the famers and Pastoralists on the need for peaceful coexistence, abiding by the rules and regulations for cross border movement.
"Under the MOU we will work together in monitoring the pastoralist movement,farm produce trade and management for enhancing the security and ensure no any elicit trade taken place" around.
"We will also work to improve grazing reserves and cattles routs in both state to ensure the pastoralist have a place to graze and rout to pass without intimidation or passing through farmland during their periodic migration "
He than reiterated the commitment of Jigawa state government for the full implementation of the MOu.
In his side the Governor of Zinder of Nigeria republic Malam Lawwali Amadou said, The MOu will seve as a reference and a model to African countries in monitoring and management of Pastoralists movement across international borders.
He added that, the MOu has security, social and economic portantial benefitsto Nigeria and Niger , and they will do everything possible to ensure its full implementation with the support of all affected security agencies, government parastatles, community leaders, Civil societies and general public.
The MOu was signed with the support from ECOWAS and and other International and regional bodies during the ceremony.
.