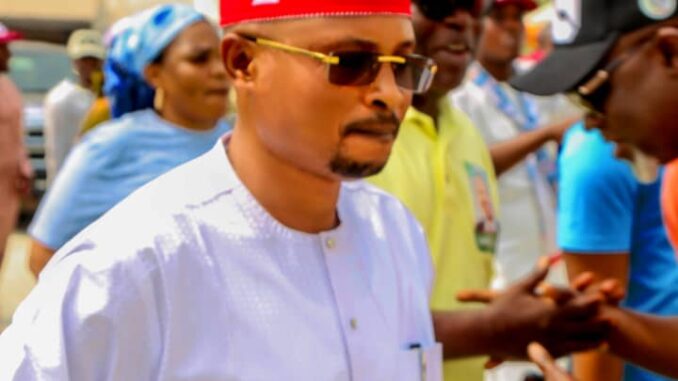 The Member Representing Yagba Federal Constituency in Kogi State and Chairman House of Representatives Committee on Customs and Excise, Elder Leke Abejide has expressed displeasure over the herdsmen attack on the people of Oganenigwu in Dekina LGA of the state.
Hon. Leke Abejide Who is a front-line Governorship aspirant in ADC is saddened over the "satanic attack" on the people of Edede, Aloko, Ojapata and other communities in Oganenigwu which led to lost of lives and burning of properties in the area.
In his words, "Greetings to the people of Oganenegu and I commiserate with you all!
My heart bleeds and heavy due to inhumanity to man perpetrated by evil men upon peace loving people of the community on that fateful day.
"This is the reason I'm clamouring for local government to be given full autonomy to be able to secure their environment and know who are within the community and more importantly those living within their Farms and Forest. If the resources are with them they should have adequate numbers of those in town, bushes, Farms and Forest via a local census time to time to determine immigrants into the communities and farms with the help of Traditional rulers and Chiefs. They will issue permit and mode of operation within their domain on how to live in peace both within and outside the community. Whoever breaches the agreement will know there is a problem for him or her and this can be perfected with the State government.
Our people are predominantly arable Farmers and anything that will not make them go to farm should not be allowed to happen. I'm not asking those in our forest and bushes to leave but if we must coexist then we have to agree how to live in peace together to avoid this type of ugly incident of killing innocent souls who were doing their legitimate businesses to eke out a living but unfortunately were sent to their early graves!
"I urge the State government of Kogi State to go out and fish out the perpetrators at least to give a bit of comfort to the families of the bereaved.
"This will show to the World that Governor Yahaya Bello deserves the award of Security given to him last year."
Hon. Abejide thanked Governor Yahaya Bello and Security Agencies for quick response that has brought normalcy to the area.
Abejide is the Governorship aspirant under the platform of ADC, he is the National Coordinator and Convener of Asiwaju Confluence Campaign Organization ACCO2023, A support group that worked tirelessly for the Victory of Senator Bola Tinubu and Kashim Shettima in the Presidential election of February 2023.