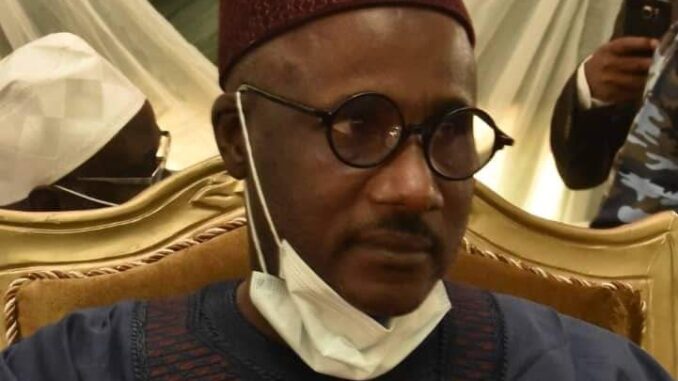 By Muhd Zangina Kura, Dutse
Communities in Birninkudu/ BUJI federal constituency Jigawa state have expressed their happiness for the ₦2.2 billion projects executed by the member representing the area Hon. Magaji Da"u Aliyu.
Speaking shortly after commissioned the projects executed at various locations in his constituency Hon Magaji said, the project will enhance the social and economic life of the area.
He noted that, the projects he brought were part of his campaign promises and he believed the people of the area will make best use of them and protect them for everlasting benefits.
The projects commissioned included 10km road from Gantsa – Giginya village Wich linked over 14 communities with access road,.it was constructed at the coast of over ₦1.8 billion.
Other projects were renovation of Birninkudu Stadium executed at the coast of over ₦250 Million and the construction of primary healthcare facility in Nafara village at the coast of over ₦300 million.
Speaking on behalf of the road project beneficiaries communities, Malam Ibrahim of Giginya village said, the access road will enable them to transport their farm produce to the market wich in return will improve their economy.
He noted that, the provision of this asphalt road will give them more access to healthcare services, facilities movement of goods and services which will boost social and economic in the area. " In facts we are now unlocked and connected to the larger world" Giginya declared.
However the Nafara community has expressed their appreciation to Hon Magaji Da"u, described the new health facilities as a source for hope to tackle the high rate of child and material death in the area.
The community also called on Jigawa state government to as matter of public interest and inline with it's public healthcare policy to post medical and other authiliary staffs for the immediate take- off of the facility.
While in Birninkudu youth had gathered at the stadium to celebrate the new enabling environment for sport development in the area which the renovation project brought about.