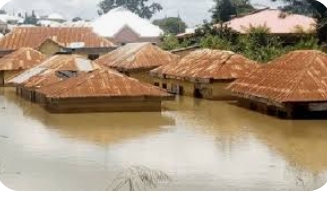 By Tambaya Julius
In response to Cameroon's plans to release water from the Lagdo Dam, the National Emergency Management Agency (NEMA) has issued a red alert to 13 states across Nigeria.
This action is crucial in ensuring the safety of communities vulnerable to potential massive flooding.
The alert, initiated by NEMA upon receiving notification from the Foreign Affairs Ministry regarding Cameroon's intentions, is a proactive step to mitigate the potential ravages of flooding, especially in areas that may be impacted by the release of water from the Dam.
The states identified by NEMA as being at risk include: Adamawa, Taraba, Benue, Niger, Nasarawa, Kebbi, Kogi, Edo, Delta, Anambra, Cross River, Rivers, and Bayelsa.
Residents of these states are urged to remain vigilant and take necessary precautions.
Cameroon's decision to open the floodgates of Lagdo Dam is a response to heavy rainfall in the dam's catchment area in Northern Cameroon.
It's important to note that the release of water will be controlled, with authorities at Lagdo Dam planning to release only modulated variable small amounts of water at a time.
This cautious approach aims to mitigate and prevent damages that could occur along the River Benue Basin in both Cameroon and Nigeria.
In light of these developments, NEMA is actively working to safeguard the affected communities.
Their efforts include monitoring the situation closely and taking proactive steps to minimize the potential damage.
It is of utmost importance for residents in these regions to remain alert and heed official advice and warnings.
The collaborative efforts of NEMA and the proactive approach taken by Cameroon's authorities offer hope for the mitigation of flood-related damages.
It is essential for everyone in the affected areas to stay informed and prepared during this challenging period.